The Home Organization Science Framework
The Center for Home Organization Framework is designed to address today's increasing demands and concerns, with a focus on the necessity of home organization for physical and mental well-being.
We extracted and examined key theories and concepts from diverse studies in the Social sciences, Humanities, Architecture, and Environmental studies domains through an extensive investigation.
The framework also inspired by actual notions and methodologies pioneered by recognized experts from throughout the world addressing the components of a healthy, structured, sustainable, and aesthetically beautiful house.
We attempted to build the domains and elements that make up the overall framework from general to specialized by paying close attention to the behavior and common spatial knowledge of home inhabitants. This procedure resulted in the curation of 12 domains and 46 items.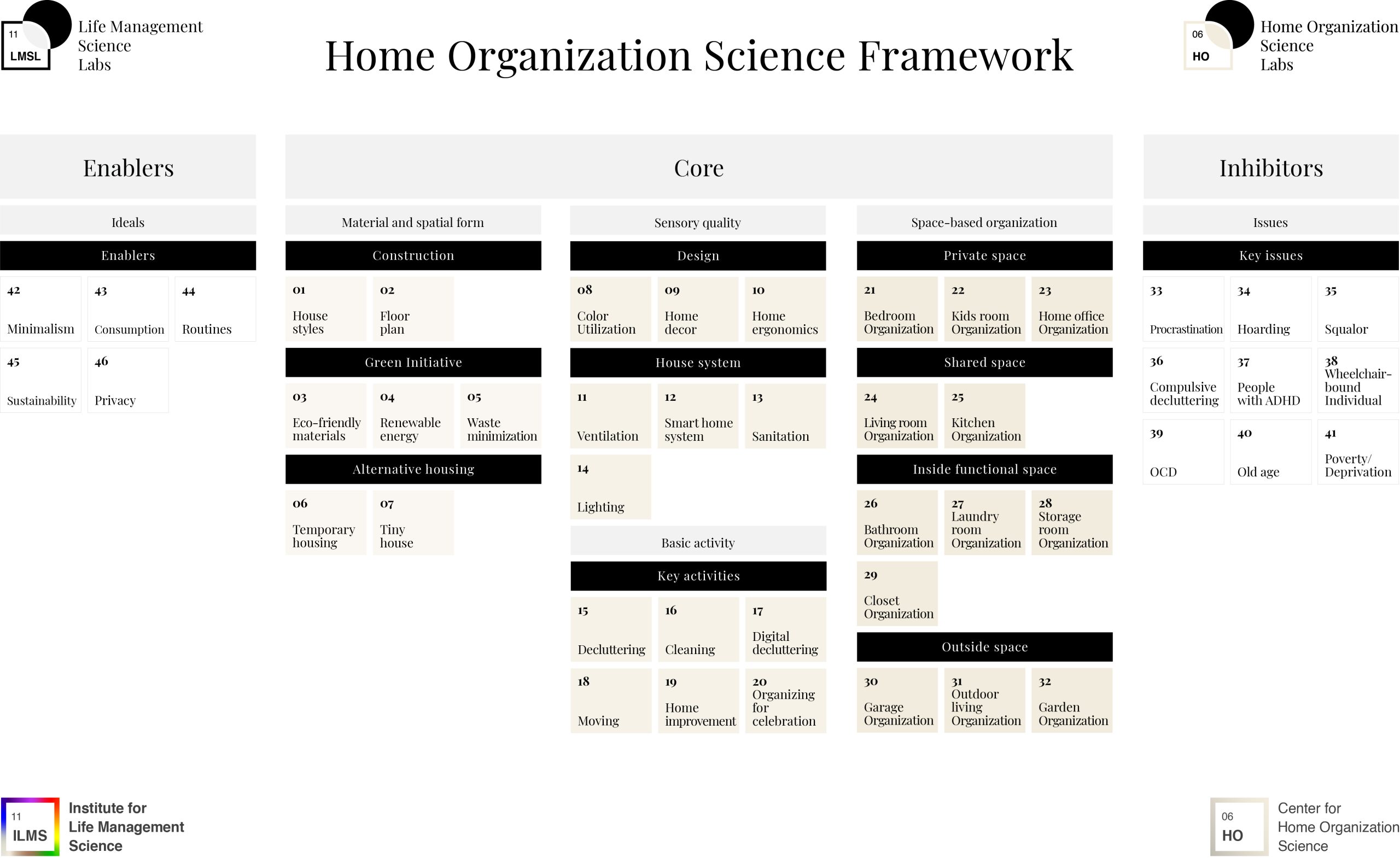 Download the Home Organization Science Framework
Find all the elements, organized in printable, easy-to-read formats.
Be the first one to know about
our new courses release, blog posts, new podcast episode, and so much more…